---
---
A wet cast product is designed to achieve a comparable appearance to natural stone with excellent strength and durability. Wet cast paving are generally finished by acid etching.
Aggregate Size: All sizes from 20mm to dust
Strength: Not less than 40N/mm² at 28 days
Repairability: May be repaired
We recommend that our paving is laid with a full bed and not dot and dab.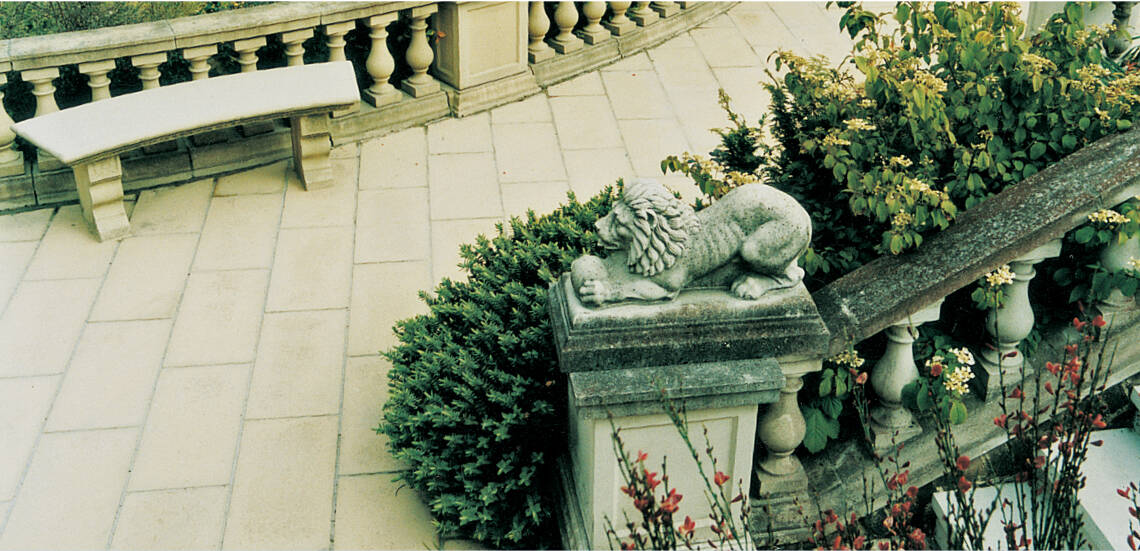 ---
Semi Dry Cast Paving is a high quality product manufactured using crushed natural stone.  A hand crafted produce, hand cast into moulds and hand finished by quality stonemasons.  Once cast, differing degrees of finishing can be applied by grinding the stone or acid etching.  With a content of at least 80% natural stone it is designed to give the client the highest available resemblance to natural stone.  Traditional carving can be carried out on this type of product.
Aggregate: 5mm to dust
Strength: In excess of 25N/mm² at 28 days
Repairability: East to invisibly repair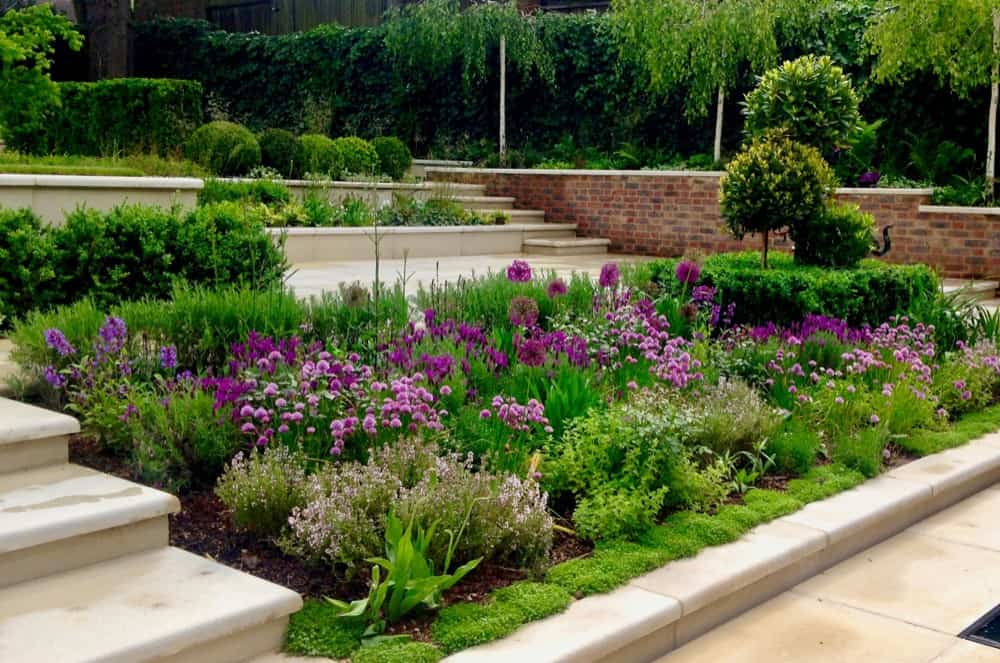 Photos courtesy of Lynne Marcus Garden Design.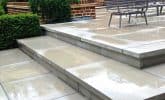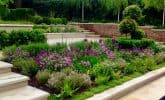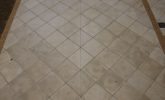 ---
Wet Cast Plain - Sizing Specifications
| Width (MM) | Length (MM) | Depth (MM) |
| --- | --- | --- |
| 900 | 600 | 50 |
| 600 | 600 | 50 |
| 600 | 450 | 50 |
| 600 | 300 | 50 |
| 300 | 300 | 50 |
| 450 | 450 | 40 |
| 450 | 225 | 40 |
| | | |
Alternative sizes available on request